Sofia.S
KISSING A VALENTINO FROG!
Money, cars and sexy men, yes ladies that's the #Dubailife dream. But will I finally find my mister right? or just have to kiss a lot more frogs dressed in #Gucci and #Balenciaga, well guess what darlings it's still a damn frog!
My new life in Dubai
Don't get me started ladies yes it's the life of bling and everything fun and fancy but for god sake how do you meet people or make friends? I never knew the meaning of true friends till I moved to Dubai, and saw all the other kinds. God, there is a variety alright.
But anyway to the more important things #dating, now that's a whole other story if I thought it was hard in the Uk I have another thing coming my way because #Dubai dating life is like a reality check just waiting to hit me in the face.
For one am, not a size 8 I don't have big boobs or a perfect ass, for god sake, I look like a teenager if I don't have makeup on. I'm feeling borderline hopeless in this city, scratch that I am hopeless in this city. So much for meeting my prince in shining armour, I'll be lucky if I meet a Dobby that likes me at this point. Yes, I mean the creepy guy from Harry Potter I have stupid that low.
I just keep telling myself I'm playing the long game and acting hard to get but then my subconscious reminds me it's not a game if there's only one player. Thanks, Brain really coz I needed that right now.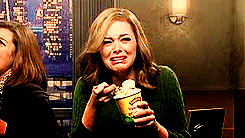 Does anyone else just feel hopeless in their dating life lately?